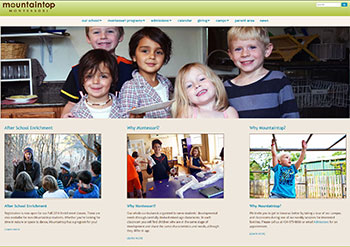 Mountaintop Montessori - current site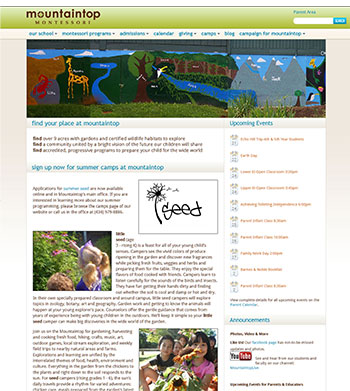 Mountaintop Montessori 2011
Mountaintop Montessori is a paragon of progressive education for children from infants to young adolescents in the Commonwealth of Virginia.
This was a redesign project. The school needed much more functionality than the old site provided, and they desperately needed a proper content management system so they manage everything in-house.
We created a design that was friendly, accessible and lively. We added a blog, faculty area, and several internal areas for parents and staff.
In 2016 we did a refresh. We all still liked the design, so we made it responsive, did a thorough content audit, upgraded the content management system and streamlined workflow.