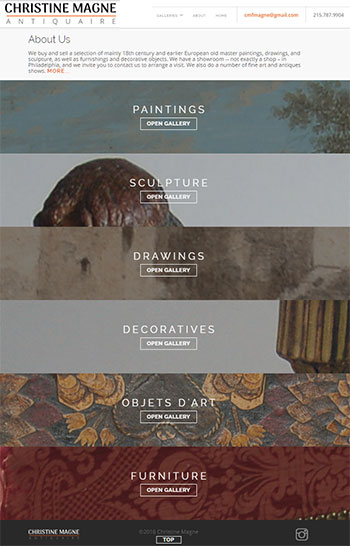 Franceantique.com - current site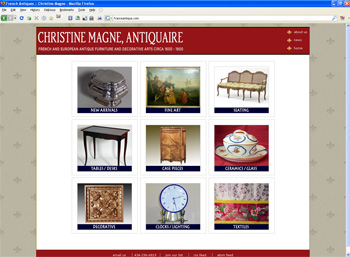 Franceantique.com - 2008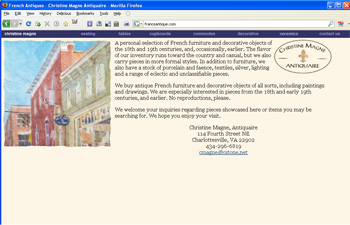 Franceantique.com - original version
Christine Magne, Antiquaire - FranceAntique.com sells a personal selection of mainly French furniture and decorative objects of the 17th to 19th centuries, with the occasional earlier or later item.
FranceAntique.com was one of drw Design's first clients, circa 1999.
It was one of the first sites that ran out of a database, the design was quite elegant, and the items were artfully presented for that time period.
In 2008, Christine Magne closed her shop in downtown Charlottesville and went exclusively online. We created a new site that showcases her lovely items with large photo slide shows, added an RSS feed, mailing list and a page for news and updates, all of which were easily maintained in-house.
In 2016, we redesigned it once again. The new site has a clean, contemporary feel, looks great on all devices, and is even easier to update.