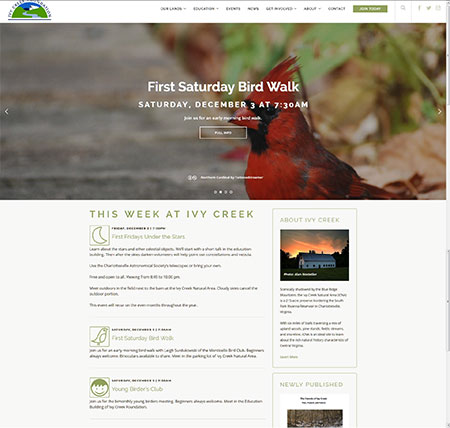 Ivy Creek Foundation - current site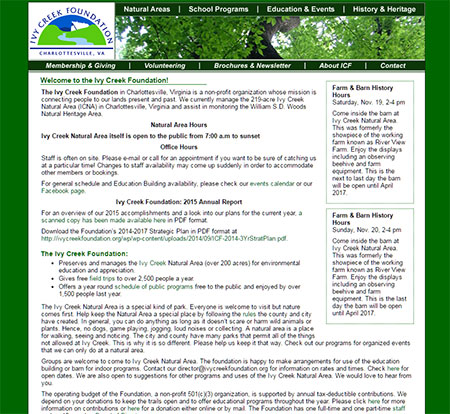 Ivy Creek Foundation - before
The Ivy Creek Foundation currently manages the 219-acre Ivy Creek Natural Area in Charlottesville, Virginia and assists in monitoring the William S.D. Woods Natural Heritage Area.
drw Design was awarded the contract after a rigorous RFP process. This was a redesign and redevelopment project. The original site was created by passionate volunteers, and its content had kind of sprawled out of control for about a decade. The organization wanted to streamline the content, focus its messaging, and update both the front end design and back end processes.
We worked with our client to come up with a new navigational structure. We created an elegant, contemporary design that shows off a lot of wonderful photography of this beautiful place. Ivy Creek Natural Area is steeped in African-American history and we worked hard to present the content in that section in an interesting way. The site has a proper calendar now, and folks can RSVP to selected events. We made a custom audio player for over 90 short radio broadcasts. The site is created in a content management system that staff can maintain in-house.